Overview
This module will give you the theoretical understanding of how markets work in digital environments, while also equipping you with the skills you'll need to perform vital daily functions. By the end of the module, you will be able to walk into any company with an online presence and improve their digital marketing efforts.
Digital Marketing Fundamentals is divided into three different topics:
Web Design, UX and Analytics
SEO and Email Marketing
Paid Search and Display Advertising
Contents of the course
Web Design, UX and Analytics
Web Design – Understand and apply multiple web design frameworks to improve website conversion rates.
Web Analytics – Establish the appropriate metrics and KPI's for any type of website. Understand the benefits and pitfalls of different methods for digital analysis. Make appropriate recommendations to an ecommerce website based on the conversion funnel and identify the highest ROI digital marketing channels.
SEO and Email Marketing
Search Engine Optimization –Developing knowledge about how search engines work and make recommendations to a website on how it can improve its organic search rankings.
Email Marketing – Understand how to best leverage a database of current and potential customers via email.
Paid Search and Display Advertising
Search Engine Marketing – Understand the mechanics of paid search rankings. Design a search engine marketing campaign and appraise its effectiveness. Recommend changes that will improve the conversion rates of the campaign.
Online Advertising – Understand the different methods of advertising via online display. Develop an online display ad campaign and measure its return on ad spend (ROAS).
Who Is This Module For?
This module has been developed for working professionals who want to use digital marketing to move their business forward.
Entrepreneurs who need to understand the opportunity that digital marketing offers
Business leaders and executives who are looking to scale up their digital marketing efforts
Owner / managers who want to meet their customers' needs digitally
Marketers and early career professionals who are looking to grow and develop their careers.
How Will The Module Be Taught?
The module is an online course, including video lectures and assignments.


Price and payment
The price of the course includes:
7 different topics
High quality video materials
Current reading related to the course topics
A certificate of completion of the course
Access to a comment forum with other participants and lecturer
Four-month access to materials
In our online shop, you can pay for the course by credit card. The payment intermediary is Stripe. Payment is made in the online shop and you will not be redirected to another service. By paying with Stripe, you agree to the terms and conditions, which you can find here. Stripe is a secure and easy payment method.
NOTE! Please use browsers such as Google Chrome, Safari or Firefox to pay. The Teachable platform does not work optimally with Internet Explorer or Microsoft Edge browsers.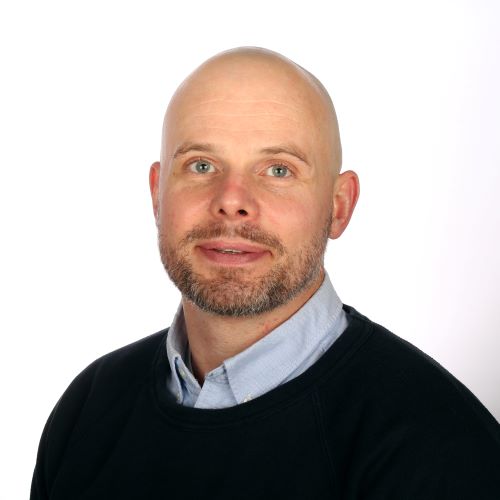 Jack is a lecturer and post-doctoral researcher at the University of Vaasa, where he works with undergraduate and graduate students.
Drawing from a cross-disciplinary background, Jack examines core topics in marketing and consumer behavior. Applying foundational academic theories to strategic marketing problems, he contributes to students' individual development and professional competence in key areas of digital marketing and communication.
Jack has helped numerous companies develop consumer insights and strategic solutions for critical branding and marketing issues.
He completed his Ph.D. in marketing at Aalto University School of Business in 2019.
Strategic Digital Marketing course bundle
The bundle includes courses Digital Marketing Strategy, Digital Marketing Fundamentals and Social Media Marketing